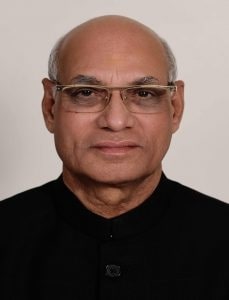 Shri Bhagat Singh Koshyari
Hon'ble Chancellor
Chancellor
Chancellor - Shri Bhagat Singh Koshyari is the incumbent Governor of Maharashtra. The Governor as Chancellor performs a vital responsibility in the administration of the Universities. The Chancellor being the Governor can bridge the gap between University and government. He can safeguard the autonomy of university from unnecessary governmental interventions.
The Governor's Secretariat is located at:
Raj Bhavan Walkeshwar Road,
Malabar Hill Mumbai – 400 035.
Telephone: 91-22-2363 2343
Fax: 91-22-2363 3272 / 91-22-2368 0505